Jewish Services
---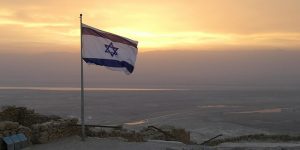 Adelphi's Jewish Chaplain serves as the spiritual adviser to the Jewish community at Adelphi. The rabbi is available to provide individual and group counseling and assists with the development of Jewish life on campus. The rabbi can also provide introductions to local synagogues representing all branches of Judaism. 
Jewish Chaplain Office Hours
Wednesdays from 12:00 p.m.–3:00 p.m.
Special appointments are available upon request.
Jewish Services
Wednesday: Jewish Student Union Meeting, 12:30 p.m.–1:00 p.m. in University Center 302
---
Chabad Jewish Student Group
Our philosophy states that everyone deserves an equal opportunity to experience and enjoy the Jewish heritage. All programs and events of Chabad at Adelphi shall be within the framework of Halachah, Jewish law. These goals shall be achieved through weekly Torah (Bible) classes, monthly women's programs, lectures on various Jewish issues, and guest speakers for religious and cultural events. We will also provide Shabbat and holiday services, Glatt (the highest of Kosher standards) Kosher dinners, holiday programs, and Shabbatons (unique weekends). For information about the Chabad club, email chabad@adelphi.edu.
» Learn more about the Chabad Club on MyAULife
Local Jewish OrganizationsResources
Israel
Tzedek – Social Justice
Jewish Jobs in New York Metro Area